Orgasms, sex toys and positions, are prevalent topics on the internet as the continuous search to uncover the mystery of sexual satisfaction weighs on the minds of many.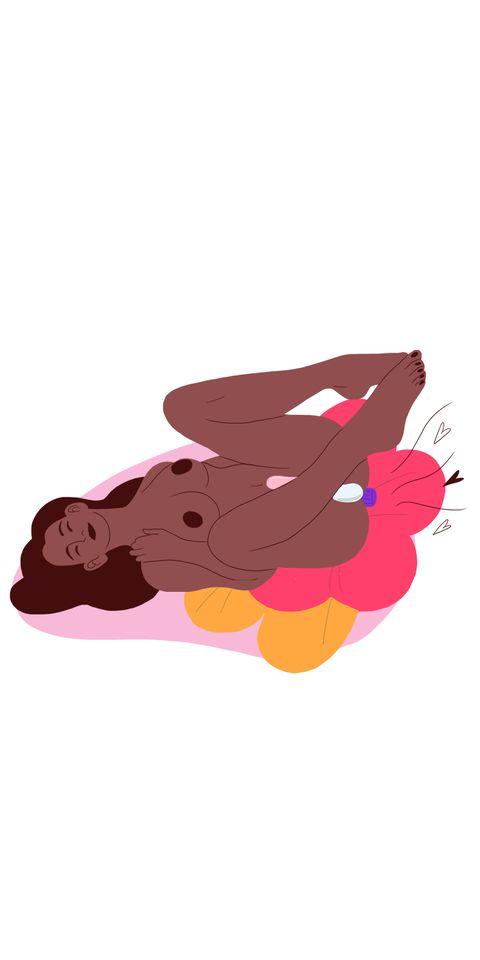 Interestingly, the answers are not so far-fetched if we look closely at facts against figures. Elizabeth Adewale's exclusive with Aura magazine enlightens us.
"Looking at my background, I didn't have any form of sex education while growing up. Just like a typical Nigerian family setting, I did not get to learnt about something as simple as the vaginal health. So, I wanted to learn for myself because I was becoming a young woman and getting into relationships."
Our conversation with the young enthusiast in the field of chemistry and sexual health helped rediscover the intricate values of sexual health beyond the flawed society standards. Her social media space is directed at clearing the air on archaic ideas. When asked about misconceptions she has faced in her experience:
"Number one misconception would be that every girl that has sex for the first time must bleed. Some women do not even have a hymen at all, while others have their hymen stretched and torn during bike riding, gymnastics and other days to day activities."
❤️
"Yeah, another misconception would be that when you teach people sex education, you are corrupting them. That's a big one I have to deal with, I'm not teaching people to have sex recklessly. I'm teaching people that sex is a normal, natural thing not to be ashamed of and at the same time you should learn to prevent STI's and unwanted pregnancies. It is simply empowering young adults to make sound decisions for themselves. Interestingly, the more sexual education people have, the less likely it is for them to have sex. With a lot of knowledge, you'd want to be extra careful."
The consistent use of morning-after pills among women as a preventive measure against pregnancies got us curious as to its side effects, Elizabeth adds:
"Young girls are very ignorant about ways to prevent pregnancies. You would think with the way our generation is woke, they would be well-informed but it's the exact opposite. They want to enjoy sex, but they do not know how to practice safe sex. So, contraception (family planning or birth control) is a really big topic that I talk about non-stop.
When most people finish having sex, they use pills like postinor, post pill every time and that's where the misuse or abuse stems from. There are other methods of preventing pregnancies that are safer and more reliable.
And in Nigeria, it is common for people to use things like Beecham (Ampliclox), alcohol, salt and water, etc. to prevent pregnancy.


I always advise long term contraception. Things like contraceptive pills, IUDs, the injection, vagina ring, etc. They are cheaper, more reliable and safer too. And contrary to popular misconceptions, they would not cause in the future. All in all, this contraception discussion is one I would never get tired of talking about."
However, on the spice of romance and the thrill of sexual intimacy, we delved into creating the perfect sexual condition resulting in an orgasm for your partner. Elizabeth left us stunned,
"A lot of people do not know about the clitoris, it is not usually paid attention to and that's like the Centre of pleasure for women. More than 80% of women would not orgasm from penetration. They need clitoral stimulation."
Enlighten us on sexual enhancers, safe or harmful?
"Okay! This is my rule, do not apply anything inside your vagina that is not recommended by a doctor. I know of gorontula, sugar lumps, etc. and I do not discourage people using them. But I always advise women to make sure those products are from trusted sources. You can take it orally but I do not advise directly applying anything into your vagina."
Deep into discussions, we reviewed her concerns and practical challenges she faced in her line of interest, as well as unbelievable facts. We didn't exactly expect this twist
"So first off, I am from a Deeper life home😅
Yep, besides that, people don't believe I'm a simple person, they see my status/posts and assume I'm a slutty, hyper sexual and wild person with wild fantasies. In reality, I'm a really simple person, basic, vanilla. I'm not one for too much exploration."
In a perfect world, Describe the perfect sexual experience for you?
"Lol, well, it would be with someone I like that likes and respects me in and outside the bedroom. Someone that I'm totally comfortable with. A person that understands penetration is not all there is to sex. That takes time for proper foreplay and is not just after his nut. Someone I can communicate with before, during and after sex. Someone that has my pleasure and satisfaction in mind."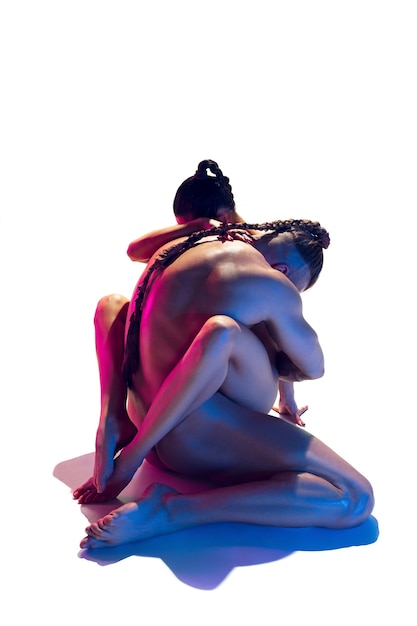 Her ideas on the fantasies of the bedroom show to a large extent that to induce the right mood for the perfect experience, the tools are sometimes closer than you think. Confused as to what she meant, we got clarity:
"There are great Nigerian songs that work wonders in the bedroom like wizkid's Made in Lagos album, Mapariwo by zinoleesky, Lie by kizz Daniel, sinner by Adekunle Gold, Medicine by Jayzwill, Monalisa by Lorjay. We've got nice Nigerian tracks that can be used as sex playlist. But wizkid's album is my favourite".
With the continuous emphasis on how great wizkid's album could work sexual magic, we had to ask.
Strong Wizkid fan?
"Yep, I'm for FC Wizkid, I don't joke with Wizkid."
The fun part for us was our trivia questions which had a lot more giggles than answers. I'll have to admit, she's a lively lady. Curious as to how she would approach real-life situations, we inquired:
Your best sexual position?
"Missionary, basic slow sensual missionary. I also like to be turned and twisted sometimes" 🤷🏽‍♀️.
Sex in the Kitchen, Car, Cinema or Couch?
"Sex in the couch, add sex in the shower to that list too"
If you woke up as a guy, what are three things you'd do?
"I'll want to experience the feeling of the penis in the vagina.
Yes, yes, yes!! I would also want to know how guys experience love and emotions".
What's your fetish?
"My fetish, err, a fetish where the guy is completely dominant and I'm submissive. Something like BDSM"
You could have a threesome with a celebrity and a fan, who would you choose?
"A celebrity would be Wizkid, and a fan would be the boy that is currently sleeping on my lap. (lol)"
Future aspirations expanded on her life beyond sexual education and the drive to deliver knowledge in every situation she encounters.
"In the future, I'll most likely be a lecturer or professor teaching chemistry, that is what I studied. I might also get a degree in sexual therapy or sexology. So, chemistry and sex education combo".
In conclusion, she adds
"Everyone should get tested, know your status especially if you are sexually active because most STIs don't show symptoms. I also tell people to have sex as often as they wish because life is short. Also, sex education does not corrupt, get informed and stay safe."